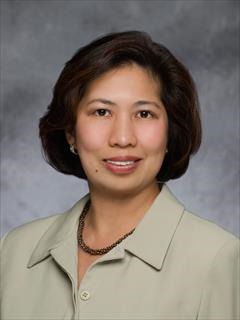 You will find a wealth of useful Real Estate information for home buyers and sellers on my website! Before you buy or sell a home, be sure to either contact me or view the current market information here within my website.

This site is intended to supply you with the most recent Real Estate market information for Chula Vista and the surrounding areas. It features a free, up to date and current Real Estate search that will allow you to search just like an agent. There are many places out there to search, the challenge is finding a place that offers current listings like our website.

As a current resident in Chula Vista, CA I am fully aware of the current market trends and what it takes to get a great deal on a listing or get top dollar for your current home. When it comes to getting the job done right, you can count on me. Please don't hesitate to call and ask any questions you might have.
Testimonials
Rhiza Trinidad was a wonderful person to work with. She was able to meet with me and we were able to look at a few properties just days after I contacted her. She explained the process of purchasing our new condo in a way I can understand it. Considering it has been years since we purchased a home. Rhiza is great to work with and very knowledgeable in what she does. We truly appreciate her.
M. Logan, San Diego, CA, left feedback 6 months ago
Thank you for all your support !!
Mayra Carranza, left feedback 8 months ago
Thank you very much Rhiza Trinidad for all your hardwork and support in making one of my dreams come true. To you with Ana and Sabrina my gratitude always.
Patricia Goff, Otsy Ranch, CA, left feedback 9 months ago
More Testimonials