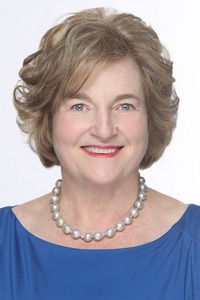 My local expertise and extensive real estate experience will benefit you whether you are
serious about buying or selling a home at this time, or relocating from another city.
I personally understand the relocation process as I have moved many times in my life. In 2016, Team Ratcliffe had the honor of working with many great clients and selling 123 homes throughout San Diego. I specialize in San Diego Real Estate and can assist you in finding the perfect
home in the best area for you and your family.
I pride myself on providing unparalleled service and look forward to developing a long-term relationship with
you. Please feel free to contact me if you would like to discuss how I can best assist you with your real estate needs.
Experience the difference of working with an Aussie Realtor!
Testimonials
I trust Pam and knew she would do the best she could for us. I highly recommend Pam as the top agent in our area, she knows the market, she knows what sells and how it should be marketed. Again, Pam is dependable and trustworthy. I didn't have to worry about any detail knowing she was going to handle it.
Patricia Acosta, Chula Vista, left feedback 10 months ago
Pam was fantastic! We just adore her! I have had her as our agent in the past for a purchase and she was wonderful. I didn't think twice about calling her up for this purchase. She was so detail oriented, and incredibly tenacious about seeking out the right price for us. She's courteous and professional to all involved, and you can see the respect given to her by her coworkers, contractors, and even new acquaintances along the way. Her experience is so strong, and her knowledge of the business is unmatched anywhere that I can tell. We were thrilled to work with her and would again in a heartbeat!
Danielle Boward, Carlsbad, left feedback 10 months ago
Meeting Pam was a true blessing. This is the third transaction had woth Pam and her team, and each time she never fails. Even with the market being extremely tight, we were able to get the property sold. Pam works tirelessly to ensure a smooth transaction for her customers. There are many things that go on between realtors, people may not understand that a greedy realtor is holding them back from buying or selling their dream home. Pam Ratcliffe isn't that type of realtor. She will bend as much as possible, to make a deal work, its not about the money to her, she truly cares and is passionate about her customers. I am active duty military, and I would recommend Pam to any of my brother and sisters serving this great country, Pam Ratcliffe has your six! Do not think about it too hard, Pam isnthe top realtor in this area, the reviews speak for themselves.
Gary/San Diego, left feedback 10 months ago
More Testimonials