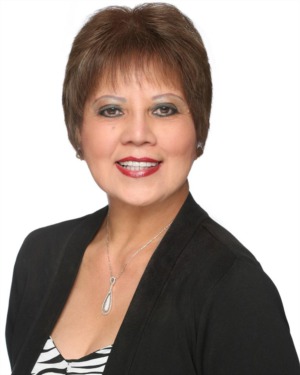 Real Estate Associate Broker, Coldwell Banker West, CA Lic # 01222457
VAPro, Probate Transactions, Negotiation Expert, Certified International Property Specialist
At Home with Diversity, Short Sale Certified
USAA Real Estate Rewards Network Broker, NFCU Realty Plus, Cartus Broker Network
International President's Circle
CA Asso. of Realtors Director 2018, PSAR Director 2016/2017

Master of Real Estate, Realtor University
Bachelor in Science in Business and Management, Univ. of Laverne

"Above and Beyond", Providing excellent service to all clients, making their welfare and need my top priority.
Testimonials
Merrie was a pleasure to work with. She's attentive and responsive, exactly what you'd want from an agent.
Julia, left feedback 1 months ago
Ms. Merrie was such a huge help especially for us in active duty coming from an overseas tour. She assisted with everything without making us feel pressured. She was very knowledgeable with the area and we love her tricks with finding the best deal for our first home. We were always her priority which made us more comfortable with her scheduling all the open house viewings.I would definitely recommend her and Coldwell to any friends or family that will need assistance in buying their home in CA.
Desa Domingo, Chula Vista, left feedback 3 months ago
Merrie is a great inspiration for future agents! She is very personable to her client's needs, I have used Merrie for the last 12 years, I did once try to give another agent a try, but they couldn't compare to Merrie. If there were more agents like her, there wouldn't be unsatisfied customers. She deserves a 6-star rating out of 5. Overall, my whole family trust Merrie to always have her clients needs to be met. Once again, we have been very blessed to have her as our agent. Merrie always makes times for her clients. My whole family is very pleased with her work ethic and how she makes you feel like you are her only customer. I'm a very satisfied customer.
Ruth Moncrief & Chula Vista, left feedback 3 months ago
More Testimonials
Pending
6767 Windward St
San Diego, CA 92114
Pending
368 Sears
San Diego, CA 92114
Pending
145 W Hall Ave
San Ysidro, CA 92173