Marcia Goodwin-Parkes
REALTOR®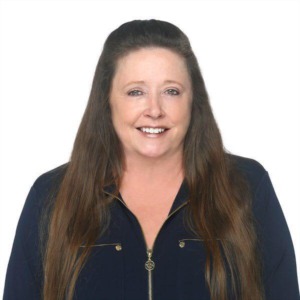 My Personal Mission
As your professional real estate advisor, I focus on client satisfaction. My business is about service and I am not happy until you are happy. My years in the business have provided me the experience to assist you with nearly every real estate need. Whether it's finding you a home, finding the best loan, or helping you getting the most out of selling your home I am here to guide you. If there is anything you need, please let me know.

About My Services
I will listen to your needs and want to establish our goals and objectives. We work as a team to meet the goals and you will continually be in the loop during the entire process. In this fast paced market, I believe communication is key in meeting our goals and building our relationship.

Satisfied clients are the key to my success
My satisfied clients are my best resource for new business. In this very competitive business of real estate, service makes the difference. My service is second to none and has earned me a valuable source of referrals. If you are considering a real estate professional, please give me an opportunity to earn your business too. I am confident you will be very happy!
Testimonials
Our family had brought our home 5 years ago with Marcia Parkes. We had only great experience with her, so 5 years later when it's time to list our home, we decided to use Marcia ago. She's experience and know the area very well. She's also very friendly, patience and always are there for us. She's give us recommendations and not afraid to go after what we asked her to do. I would definitely recommend her to all my family and friends. We got 6 offered within 2 weeks. Our sale went well with her guidance. Thank you Marcia for doing what you do and being patience with us.
Vycki Huynh, left feedback 2 months ago
The quality of person and professionalism Marsha gives to clients is beyond outstanding. She handles all aspects of the process of either selling or buying a home, in my experience with such professionalism and grace. She's very humble and calm making what could be a stressful experience smooth. I do not believe I would use any other agent moving forward if she is available.
Gena Zwibel, left feedback 2 months ago
Marcia is extremely knowledgeable and competent. She truly made the selling process of our home, seamless.We would certainly use Marcia in the future and we recommend her to anyone entering the home buying and selling process. Thanks again!
Jim and Kristie Lyons, left feedback 3 months ago
More Testimonials