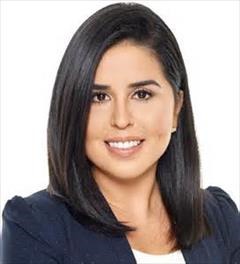 With over 14 years of Real Estate experience, Loren consistently strived to perfect what she has coined, "The Listing Concierge" from her detailed marketing strategies, market analysis to the small details of home staging. With a strong background in marketing, innovation is key to the success of each home sale.
She ensures expectations and objectives are exceeded through custom strategies, communication & the overall client experience. Working diligently to provide this level of service also includes skilled negotiations & positive result driven attitude. Prior to full time Real Estate sales, Loren was the Creative Director for a local Real Estate company and New Home Builder McMillin, overseeing all marketing activities & spearheading projects in the community.
Loren is a native of San Diego, specifically the South County, a wife of 5 years & mother of 1, a healthy and rambunctious son, Luciano.
When not working Loren loves enjoying and exploring all that San Diego has to offer. Whether a new restaurant or boating in the San Diego Bay, enjoying all San Diego has to offer is her favorite pass time.
Testimonials
Loren worked on both sides of the sale, she was fair and represented each sides interests. She worked quickly to meet the needs of both sides, even gave up some of her own commission to close the deal! A pleasure to work with!
Karen S. San Diego, left feedback 0 months ago
I personally know Loren and have worked with her on a previous sale two years ago and recommended her to my niece who purchased a property with Loren last year as well. Loren never lets me down or anyone I refer to her. On this sale I needed Loren's help to move onto the next chapter of my life and we sat down and went over the market and my expectations and I told her where she needed to get me to be able to move on with my future plans. She prepped the property on a Wednesday, pictures and video on Thursday and placed the property on the market Friday. Loren held open houses that weekend and by 8pm that following Monday we had 9 offers! On top of us receiving even more then I had asked Loren to get me on the sales price it just happened that it was also my birthday!! I couldn't have asked for a better scenario of the event and how it played out, as if just like right out of a movie!!! We closed escrow in 14 days, just unbelieveable!!! If there is anyone out there that needs to buy or sell a property your best choice would be Loren as she works as hard for you as if it was her's personally! We will be back working together as soon as I am ready to find my next home...
Anne Albanez, Chula Vista, left feedback 1 months ago
If you are looking for an agent who will go out of her way, respond to you every request, (even if they are crazy,) and will make you feel like you are the most valuable client she has, then you need to go with Loren. She is not only a great agent, but she knows the community and she listens to what you need and want.
Nate and Lindsey, left feedback 1 months ago
More Testimonials