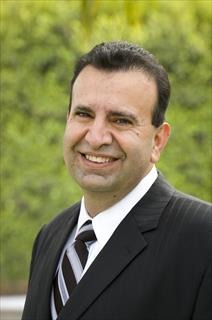 You instantly recognize that George is an action-oriented and results- focused real estate business professional.

With over 20 years in the aerospace and technology industries as a Software and Hardware Engineer. George's early years include working at General Dynamics in San Diego on various top secret programs with the DOD including The Advanced and Tomahawk Cruise Missile projects and stints at Lockheed in Fort Worth and McDonnell Douglas in St. Louis on the F-16 and F-15 programs. George later led a team at Boeing and Microsoft as a Senior Software Integration Program Manager in Seattle. As a Program Manager at VA Linux in Silicon Valley, he negotiated $150 million dollar projects with sub-contractors on state of the art voice over IP web switch servers. That experience has served George well when negotiating real estate deals for his clients benefit! He knows how to drive the business goals of his clients and provide productive solutions.

His proven ability to bridge technology and his exceptional organization skills has allowed George to multi-task and prioritize the many aspects of his buyer's and seller's real estate transactions as evidenced by his being awarded the Rookie of the Year, selling 4 homes in his first month and 16 in the first 6 months of his real estate career!

His continued successful real estate endeavors for his clients led him to continually be recognized throughout his real estate career and ranks him the top 1% of Coldwell Banker.

He continued to enhance his negotiation skills to further benefit his clients, attending the extensive Dale Carnegie Training. George also prides himself on responding quickly through email, call or text, even on Holidays!


Personal:
- A competitor at heart, one of his fondest memories as a fifth grader, was Mohamed Ali visiting his home and the photo of them together.

- Huge fan of the Philadelphia Eagles.

- Likes to hike Cowles Mountain and Torrey Pines 3-4 times a week.