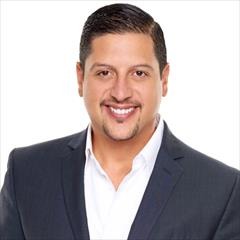 As a premier real estate agent in Chula Vista-Eastlake, I'm here to provide you with all the resources and information you need to buy or sell real estate. I work with buyers and sellers in Chula Vista-Eastlake, San Diego, San Ysidro, National City, Bonita and the surrounding areas and I've had extensive training in the latest real estate marketing strategies. I'm confident that I can offer you knowledge and tools most other agents can't.
Contact me so I can keep you updated on the latest real estate activities in our community and answer any questions you may have.
Thanks and I look forward to assisting in all of your real estate needs!
Testimonials
Great service from his staff. Our home sold fast and got the price we wanted. Thanks Erick. We would choose you as our realtor again!!
Nick Rosen, left feedback 11 months ago
it was definitely a pleasure working with Erick Ciprian. He truly was the only bright spot in this whole home buying process. He was attentive to our needs, he responded back quickly, and was very knowledgeable of all aspects of this process. e went out of his way for us several times and bent over backwards for us. Every time the lender dropped the ball, Eric was there to pick it up and get it back rolling again. Thank you Erick. We TRULY appreciate you!
Kakitha Neal, Chula Vista, left feedback 11 months ago
We are very satisfied with the overall experience from Erick I know he has s busy schedule but he definitely treated us as priority he always returned phone calls in a timely manner explained in detail every step of the way there where no hiccups in our transaction because of his attention to detail thank you Erick for making our home buying experience a memorable one. I would recommend Erick without hesitation.
Estelle Bonita Ca, left feedback on 6/2/2018
More Testimonials