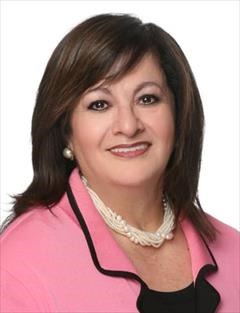 A seasoned real estate professional with over 30 years of residential real estate experience. Conchita is a firm believer that knowledge is power. Conchita never stops learning, a licensed California Real Estate Broker, she has the highest level of licensing in the state.
Throughout the years, Conchita has worked for the counties top home builders representing buyers in buying homes directly from the builder. In addition she worked downtown San Diego with the start of the high rise developments.
It has been in the residential arena where Conchita has spend a large majority of her career. She enjoys working with clients in helping them develop their real estate portfolio. "Our home is the largest purchase most of us will ever make. It is the means by which we establish out long term financial wealth". In addition, "Out home is the place where we raise out children, and celebrate the passage of time". It has been a pleasure for Conchita to serve multiple generations of families.
Conchita has had the privilege of representing first time home buyers to estate luxury sellers. "It is never about one sale for me", states Conchita, "My clients stay with me for years so I represent them whether they are growing into their next home, or downsizing towards retirement".
Conchita has three children, grandchildren, and makes her home in South San Diego County. With a solid history in the real estate business she has experienced the rising markets as well as the depressed markets, in the end it's about serving families!
Testimonials
Conchita is very knowledgeable and professional. She sold my home in less than 2 months. I would definitely work with her again. I was very nervous because I had to move out of state, she assured me that she would do everything possible to meet my deadline which she did. My home was sold and closed in less than two months. Conchita knows what she is doing and she gets the job done. I trust in her knowledge and experience. I am active duty military, she made things comfortable enough that I didn't have to stress. Thanks Conchita, my family and I are truly thankful for all you have done to assist us.
Trisha San Deigo, left feedback on 10/28/2018
Conchita was very helpfull, and did the selling experience a super easy task. I will gladly recommend her to everybody. Me and my family have being working with her for more than 15 years, and we LOVE her.
Oscar and Silvia Perez, left feedback on 7/11/2018
Conchita Lopez is by far the best realtor I have ever dealt with! She sold my old home and got me into my dream home fast! She is very patient and understanding to what I was looking for in my new home and made great recommendations in putting in my offer. Her experience in her profession as well as the area I wanted to buy in played major factors in my experience with her. If you have selected Conchita to be your realtor you will not be disappointed. She truly cares about her clients and it shows by all the effort and hard work she puts into making them happy. If I ever sell my dream home that Conchita got for me, she is the first and only realtor I'm going to call
Stephanie Kotatis, Chula Vista CA, left feedback on 10/24/2017
More Testimonials
Pending
3890 Sipes #110
San Ysidro, CA 92173