Catherine Rochat
REALTOR®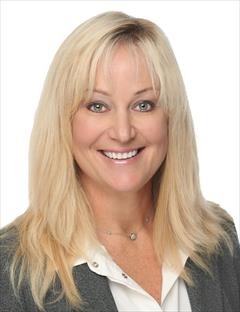 Born and raised in Kansas, the Heartland of America, I was instilled with the values of family, patriotism, integrity and hard work. I continue to live by these values in both my personal and professional life. I proudly strive to treat every client as family. As a Military VA Specialist, and the wife of a retired military member, I make it my mission to help as many military families achieve the dream and financial security of owning their own home.
I understand the importance of trust, integrity, professionalism and reliability. I consider myself a concierge agent, with extensive knowledge of neighborhoods, schools, amenities, shopping, and accessibility. I am familiar with all of the various communities in and out of San Diego. Using this experience, I will help you expedite the process of choosing a neighborhood, and a home, that best suits your family. Transferring? My experience is also the reason I am able to help you quickly and proficiently sell your home.
My extensive training on VA loans, coupled with my knowledge of the various military branches, ranks, and organization is major plus in choosing an agent. Being a military spouse, having moved several times within and outside of the United States, allows me first hand knowledge of the lifestyle of our military families. After all, I don't sell house, I sell homes!
Testimonials
Catherine was involved in every aspect of the home purchase and made it so much easier on us as first time buyers. She had our best interests in mind the entire time!
Eliza Rubic, left feedback on 7/6/2018
More Testimonials