Anthony Andaya
REALTOR® DRE#01793123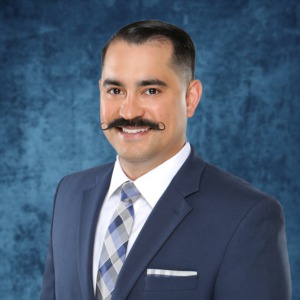 Anthony Andaya is your local San Diego, CA real estate agent.  He has a firm background in residential real estate and is here to help you reach your real estate goals.  Anthony has built his business on four pillars for success service, honesty, integrity, & education.  He has aligned himself with Coldwell Banker West a company that supplements his core values with four of their own Home, Awesomeness, Ingenuity, and Excellence.  Anthony believes in going above and beyond in order to help clients reach their goals in property ownership.  Whether they are looking for their first home all the up to Investing in a portfolio of income producing properties, he can help lay out your options and or create a custom plan for your success.  Negotiating with integrity, counseling, consulting, and helping buyers or sellers meet their real estate goals are his passions.  Anthony Andaya is proactive in the real estate industry and actively serves all homeowners through participation in his local, state, and national REALTORS®.  With a well-rounded understanding of the San Diego housing market and the ability to guide you home Anthony Andaya with Coldwell Banker West Real Estate would like to help you meet and or exceed your real estate goals.    
Testimonials
My son is a Marine that is rarely home, and this was a unexpected challenge for me to face alone. My best friend in Ca. referred him to us, and as my neighbor here if Virginia, and I searched info on his abilities, we were completely satisfied that he would be the best choice. I, my son, and my neighbor that helped me on this end, are blown away at the challenges he faced in dealing with this sale, and always kept me from getting over anxious. And if you knew me, that is a feat in itself. He never over played the information, was truthful, forthright, and on target with anything that came up. Anthony was not only a superior sales man, but he had compassion, was humble, yet his personality and people skills were superb. That to me was very important, as it made it all feel natural. I, and my son are amazed at how quickly Anthony and his crew of contractor, office, closing, and anything needed to make this happen, was expedited. That it was just unbelievable. We cannot say enough good and about this young man, and we appreciate him so very much and know without a doubt that he will go much farther in his career, as everyone seems to appreciate him also. Hmmm, let me think....amazing, at how Anthony took each challenge head on immediately, and eliminated each one rapidly, He took all of the stress, and turned each time into a positive experience. Simply knows his business, and his knowledge and experience along with his drive to make it happen quickly, is the most important points i can make. We had a short time before it would become a real economical challenge, and he completely avoided that with the quick sale.
Jackie Ferguson, left feedback on 7/18/2019
Trust was a critical element to our broker selection. It was important to us to really feel like he or she care about our needs, that we could trust them, that they would be patient with us as first time buyers, and that they would be our advocate. We didn't want the feeling as though we were being sold on someone but that we really felt a close personal relationship with them. We were truly blown away with Anthony Andaya's professionalism and dedication to our home buying process. He not only had daily communication with my husband and me separately while I was traveling extensively for work during the escrow period but even took the time to keep my mother updated regularly. When we found the house we wanted it was Anthony's persistence that made the seller accept our offer above all others. At every step of the process he was patient, professional, knowledgeable, dedicated, efficient, and really made us feel like his number one priority, We will absolutely recommend him to everyone we know who is interested in buying or selling a property and probably even to others that are hesitant because they may feel too overwhelmed with the process. Anthony really made up feel at ease with every step of this seemingly stressful process.
Melissa & Ty Kiernan, San Diego/Poway, left feedback on 4/4/2019
I can't give Anthony high enough marks for his efficient assistance when we recently bought an investment property in El Cajon. Admittedly my husband and I were ready to buy with cash and had done a fair amount of homework on what we wanted, where and when. But from the moment we met Anthony on an introductory phone call we found him attentive, cooperative, easy to communicate with, extremely knowledgeable and totally professional. When we traveled from Northern CA to view prospective homes, he set aside more than a whole weekend to cater to our needs. Anthony arranged tours of properties, scheduled appointments and researched and answered all questions that came up in a calm, personable manner. He guided us expertly in making the offer, and dotted all I's and crossed all T's until after closing (which was 3.5 weeks after we first met him). If you are looking for a vigorous, honest realtor with a sense of humor, I unqualifyingly recommend Anthony Andaya.
Holly and Peter, El Cajon, left feedback on 1/26/2019
More Testimonials