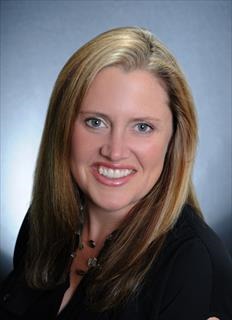 Buying a home can be like riding a roller coaster. You need to identify an agent that will be there to guide you through each high and low. Someone who can lead you through the process of negotiation and work towards a win/win experience for all involved.

My clients will tell you that they have enjoyed first class service when working with me. Much like riding first class when flying, having a top rated agent to lead you through a real estate transaction will give you an opportunity to breathe-knowing that your agent is diligently monitoring the entire transaction from contract to close. My previous clients will tell you that I am a good listener, positive, consistent and honest and that I truly care about your perception of the transaction once it has closed. I am true to my word and will work hard to provide you with a fun, educational, well planned and organized experience.

I believe in building strong relationships with customers and their agents to ensure good communication throughout the contract. I attend regular networking events to give you the greatest exposure to the top agents in the County and connect with them regularly to get the inside edge on buyers and sellers alike.

My marketing plan for selling your home consists of a "10 Day Blitz"-part of a 20 Step Program--in which I actively flood the market with your listing to capture the highest number of qualified buyers in the shortest amount of time. Who doesn''t want to sell their home in the shortest amount of time for the highest value? This polished plan is just one of the many services I offer to my sellers.

Are you looking for a willing, practical, personable individual to work alongside for the duration of your Real Estate purchase or sale? Look no further and give me a call. I look forward to earning your business and being a resource for all of your Real Estate needs.
Testimonials
Amber went above and beyond on our relocation house sale. She always had time for our calls and questions and let us know of any developments before we had a chance to ask. Even when challenges came up with buyers falling thru Amber always had another plan to implement and absolutely stayed focused on getting the property sold. We appreciate her determination!
Jenn L., San Diego, left feedback 5 months ago
Amber was very knowledgeable and professional. At first it seemed like the process was so easy that we didn't need her help, but things took a couple of turns for the worse and we really needed Amber! Couldn't have done it without her! She took on stressful situations well and didn't make me feel silly for asking lots of questions. I felt completely informed throughout the process.
Jen, Oceanside, left feedback 5 months ago
Our experience with Amber Tannehill was exceptional. Her skills in marketing and negotiation were beyond our expectations. She uses all the tools that are available to "Get the Job Done" If we ever decide to sell or buy another home in the San Diego area we will definitely contact Her.
Dave and Lorna Wyatt Alpine Ca, left feedback 6 months ago
More Testimonials